What We Do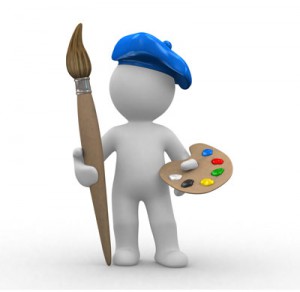 We are a french web agency. We provide professional smart solutions for evolving business. We use imagination, open source solutions,custom solutions and online marketing.
We create dynamic and profitable win-win business solutions.
Our company offers much more than web design services we are web development company.
Our package of services gives more and more new opportunities. Our clients will get professionally designed web site, dynamic web programming, and powerful marketing solutions.
We make technology choice to meet with your need.
Using Open Source solutions as the platform for your web site, we can design a unique look and meet your web site objectives without reinventing the wheel by creating a custom CMS system for you. We can fully customize the system to meet most of businesses needs, even integrating it with other online applications such Ecommerce Stores. Our system of choices allow developing small to large information based web sites.
Our services package includes web developement, designing, multilanguage copyrighting, mobile services and marketing. We offer hosting services and technical support as well.
Hosting
We offer web hosting tailored to your needs. Shared hosting and/or dedicated. Your applications will be hosted in a secure environment.
The hosting of your website can range from 100 MB to several TB Our hosting plans include a high transfer rate and unlimited access.
The proposed servers are all installed in a Linux environment, PHP 5 and MySQL databases 5.
We also offer hosting services for your video and audio data.
Our services include maintenance and backup of your data online.
As needed, a dedicated technician can be assigned to your business and web hosting.
We also integrate recovery services and data import.
Our developments are turnkey. They include assistance with specifications, development, hosting and SEO.
Shared web hostion offers all funcutionnalities for a web site.
You get 100 MB
A MySQL database allowing to have a professional and dynamic site.
Accommodation supporting the latest programming languages like PHP.
A professional hosting plan benefiting from the latest development technologies (PHP, MySql). You get a dedicated server. Manual and automatic backups are made at regular intervals. You also get support and maintenance will ensure maximum availability of your website and your online applications.
This plan is a customized plan. You will have as much space as you want. This plan can be completely customized to your needs: pictures, videos, files, CMS, other systems … etc
The Services you need wrapped in the Expert Support you want. Our Web servers 24×7.
Data is physically isolated from everyone but level three technicians. Public access is strictly forbidden.
Social Network Marketing
Because they amplify word-of-mouth marketing, they are becoming increasingly important in consumer's purchasing decisions. To keep up, marketers must learn to leverage these sites.
Social media became more important than advertising as a trusted source of information; and, because consumers provide much of the content, marketers have less control over messaging and positioning.
Touch-market can design for you a marketing compaign and plan, reaching your targeted people and making high benifit from our experience.
Web Development
Touch-market creates excellent websites which bring in more business to the clients. We are a passionate web development company that uses cutting-edge technology to create dynamic web applications and web environments.
Your website will be featured with the highest technologies:
Content management system: Simple system allowing you to edit your pages, add photos and videos.
Sharing system allow your visitors to share your pages on major social network web sites.
Mobile version.

Our success is based on our commtiment and we aim to deliver the best digital solutions.

Our team creates products that match your needs in high quality standards. Our professional webmasters and developers offer full package of services that will satisfy your entire needs. We do everything from a basic template to a full interactive website.

Our company offers much more than web design services we are web Development Company our package of services gives more new opportunities. Our clients will get professionally designed web site, dynamic web programming, and powerful marketing tools.
SEO – Search Engine Optimization
We Optimize your site in the best directories. We help and define for you:
1. Keywords – Identifying the best keywords for your company.
2. Page Tags – weaving your target keywords Into your HTML page tags.
3. Link building – link targets and link-building strategy.
4. News – news and using blogs for SEO.
5. Rank – measuring your rank on Google, Yahoo, and Bing.
6. Website Structure – creating the best, Google-friendly website structure.
7. Metrics – measuring incoming web traffic and what happens on your website.